BORA X Pure - available now!
Pure perfection. – Maximum style for your kitchen.
The BORA X Pure boasts an extra-wide cooktop with a distinctive air inlet nozzle. This highly elegant, minimalist compact system with its innovative sControl controls is flush-mounted, extremely quiet and extremely intuitive.
Intuitive sControl control
The control functions are at your fingertips: with an intuitive swipe up or down of your index finger or direct tap.
Automatic bridging function
With the automatic bridging function, you can combine two cooking zones to form one large cooking zone. This makes cooking with the roaster as easy as pie.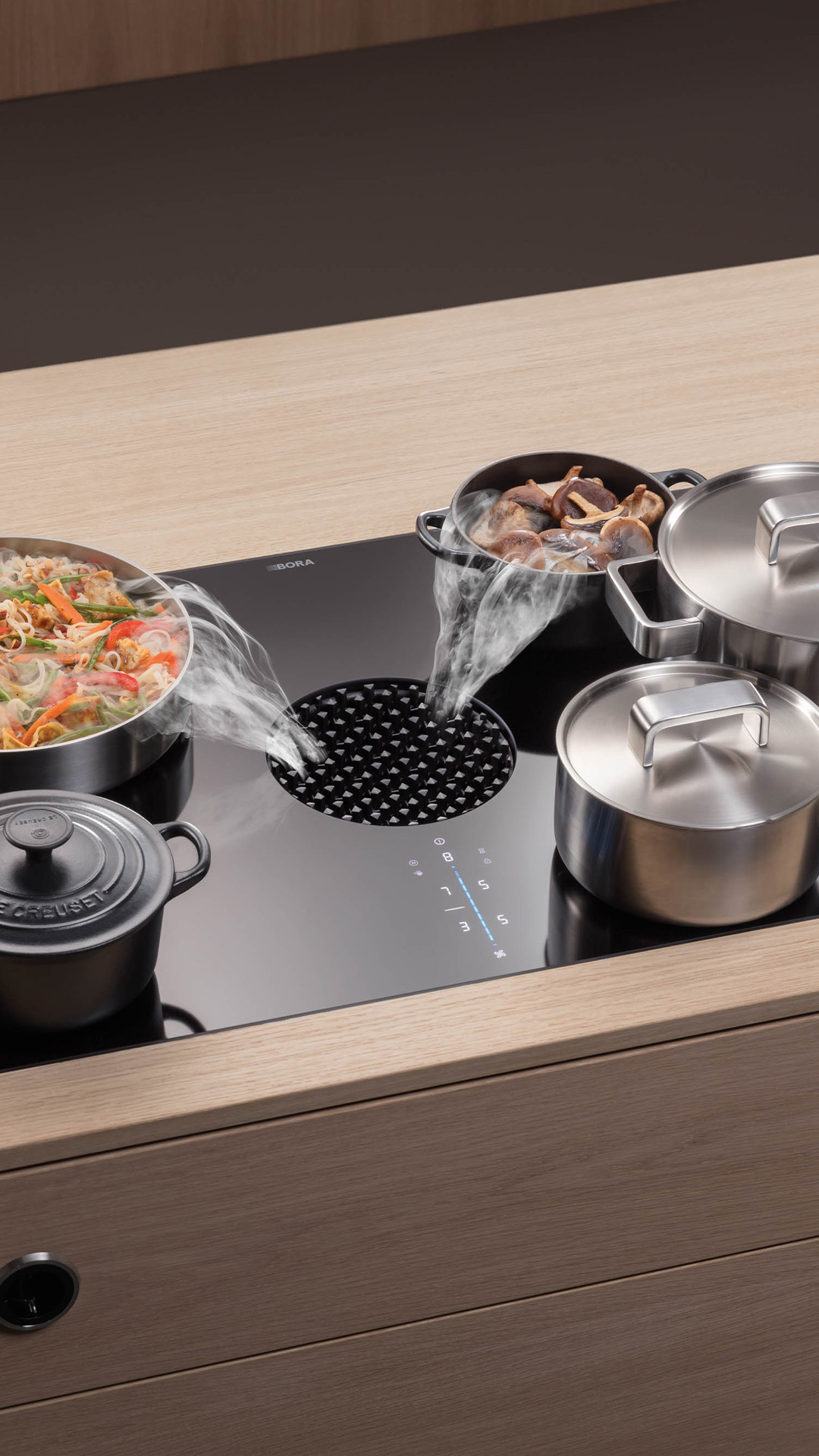 Oversized surface induction cooking zones
Particularly large surface induction cooking zones enable you to consistently warm even very large pots or roasters through.
Distinctive design
The cooktop and extractor are ideal for flush installation. Perfect lines and the distinctive design of the air inlet nozzle define this character piece for any kitchen. While the controls are almost invisible in standby mode, during operation they are impressively alluring – thanks to intelligent, blue-white lighting.
A character piece for every kitchen
The perfect solution for unlimited design freedom in all architectural situations. With BORA you can fulfil your specific kitchen design wishes according to your needs.
Find a retail partner now
Find a retail partner near you to discover the quality of our products up close and see how they work for yourself.
Information on recirculation and exhaust air
Flyer BORA X Pure
All information about features, the product range, the exclusive BORA warranty and the events can be found in our flyer.
Service & Help
Via customer service you can create a service ticket or extend your warranty. In the download area you can find all information and documents about our products.