BORA S Pure - available now!
A surprising number of options. – The ingenious space-saving solution for the kitchen.
The BORA cooktop extractor system for an ingenious balance between design and ergonomics, even in small kitchens.
Best performance
Sophisticated technology for top performance: thanks to the induction coils specially developed for BORA, the entire cooktop surface can be optimally used. The four cooking zones of different sizes can accommodate pots and pans of all conventional dimensions. What's more, with its quiet fan, the extractor is barely audible even on high power.
Simple operation
Only with BORA can things be this simple: the touch slider allows you to easily operate the BORA S Pure with a tap or a swipe up or down of your finger. All key operating functions can be effortlessly accessed in just a few touches.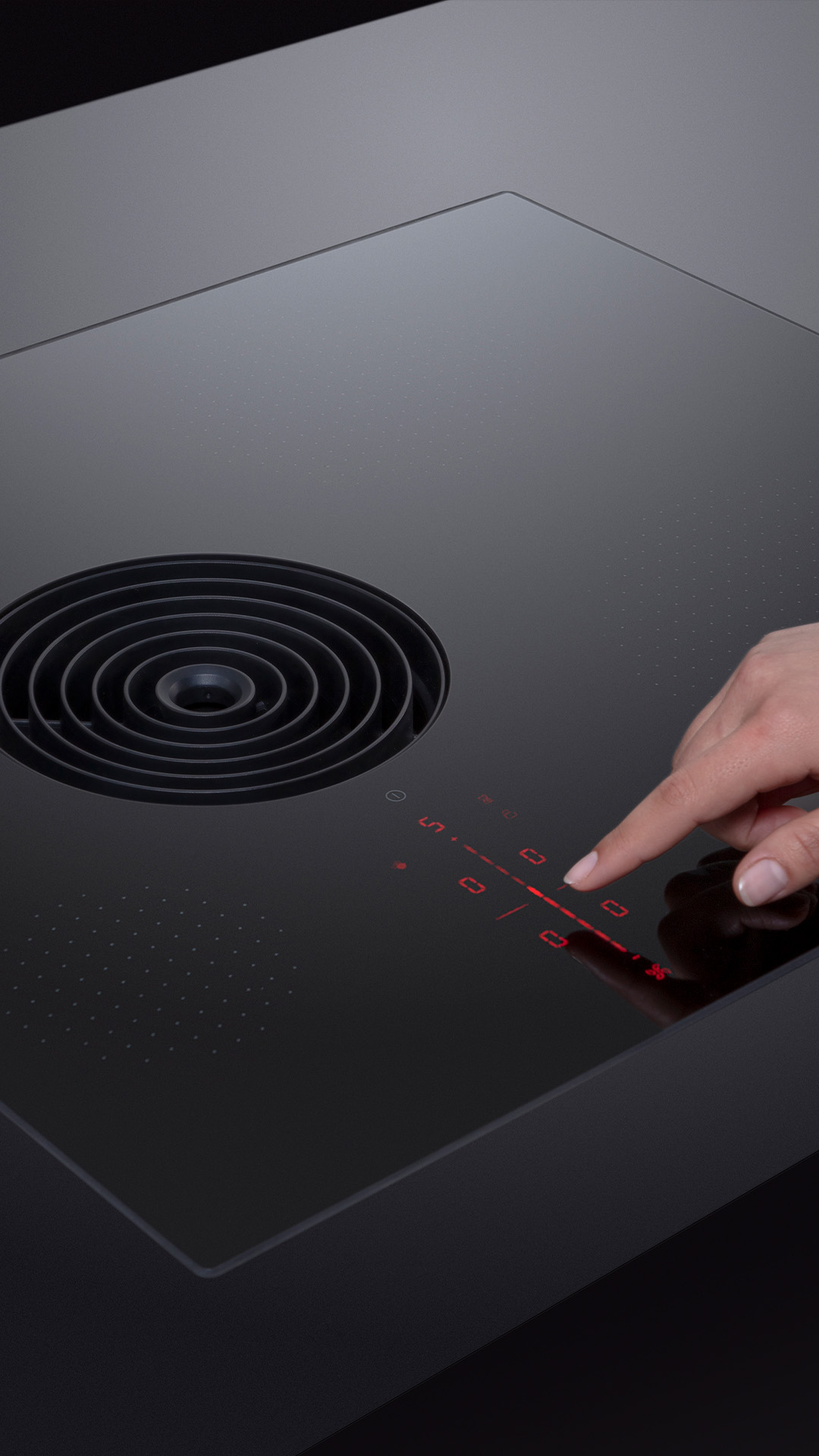 Perfect for small kitchens
With its extremely compact dimensions, the BORA S Pure is the perfect choice for even the smallest of kitchens. The low installation height gives you maximum storage space for pots and other utensils in the cupboard below.
Design – attractive and sophisticated
Minimalist design with flush integration: the BORA S Pure is a win for every kitchen! The asymmetrical position of the extractor opening is particularly eye-catching, giving the cooktop an extraordinary and modern look – further heightened by the discreet operating panel with intelligent lighting.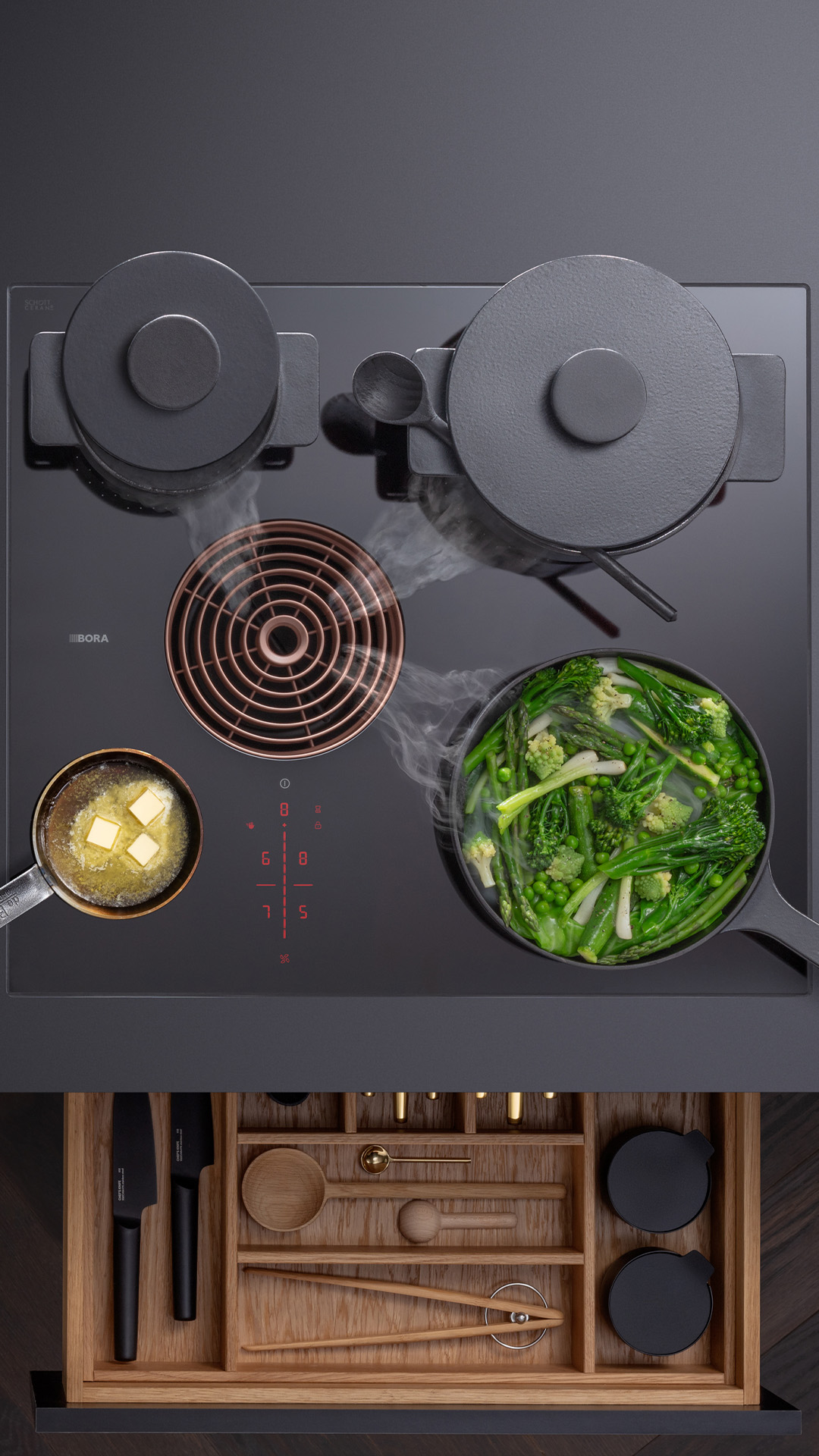 Add some colour to your kitchen
The system's colourful air inlet nozzle is a real eye-catcher. Available in eight colours, this stylish flourish is simply unique and gives any kitchen its signature look. Comes in black, greige, red, blue, orange, jade green, light gray and sun yellow.
Find a retail partner now
Find a retail partner near you to discover the quality of our products up close and see how they work for yourself.
Information on recirculation and exhaust air
Flyer BORA S Pure
All information about features, the product range, the exclusive BORA warranty and the events can be found in our flyer.
Service & Help
Via customer service you can create a service ticket or extend your warranty. In the download area you can find all information and documents about our products.