BORA Basic
A combined cooktop and extractor system. – Compact design for every kitchen.
BORA Basic – a powerful duo. We have combined a high-performance cooktop and an effective extractor to create an attractive system.
Automatic heat-up function
When the automatic heat-up function is activated, the cooking zone works for a certain length of time at full power and is then automatically restored to the previously set level.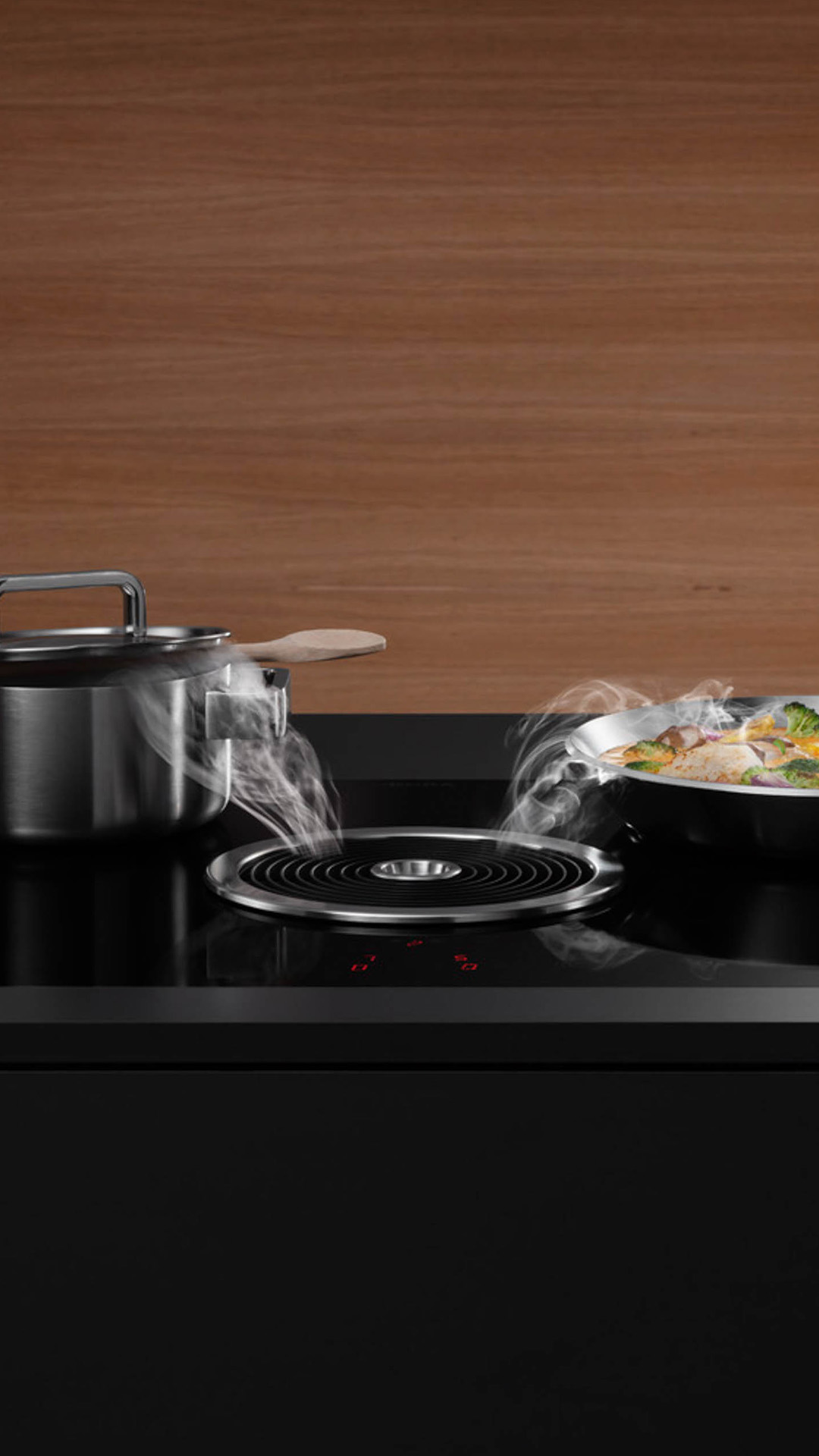 Oversized cooking areas
Thanks to the central operating panel and the optimum arrangement of the cooking zones, BORA Basic offers room to cook with 4 large pots measuring up to 24cm at the same time.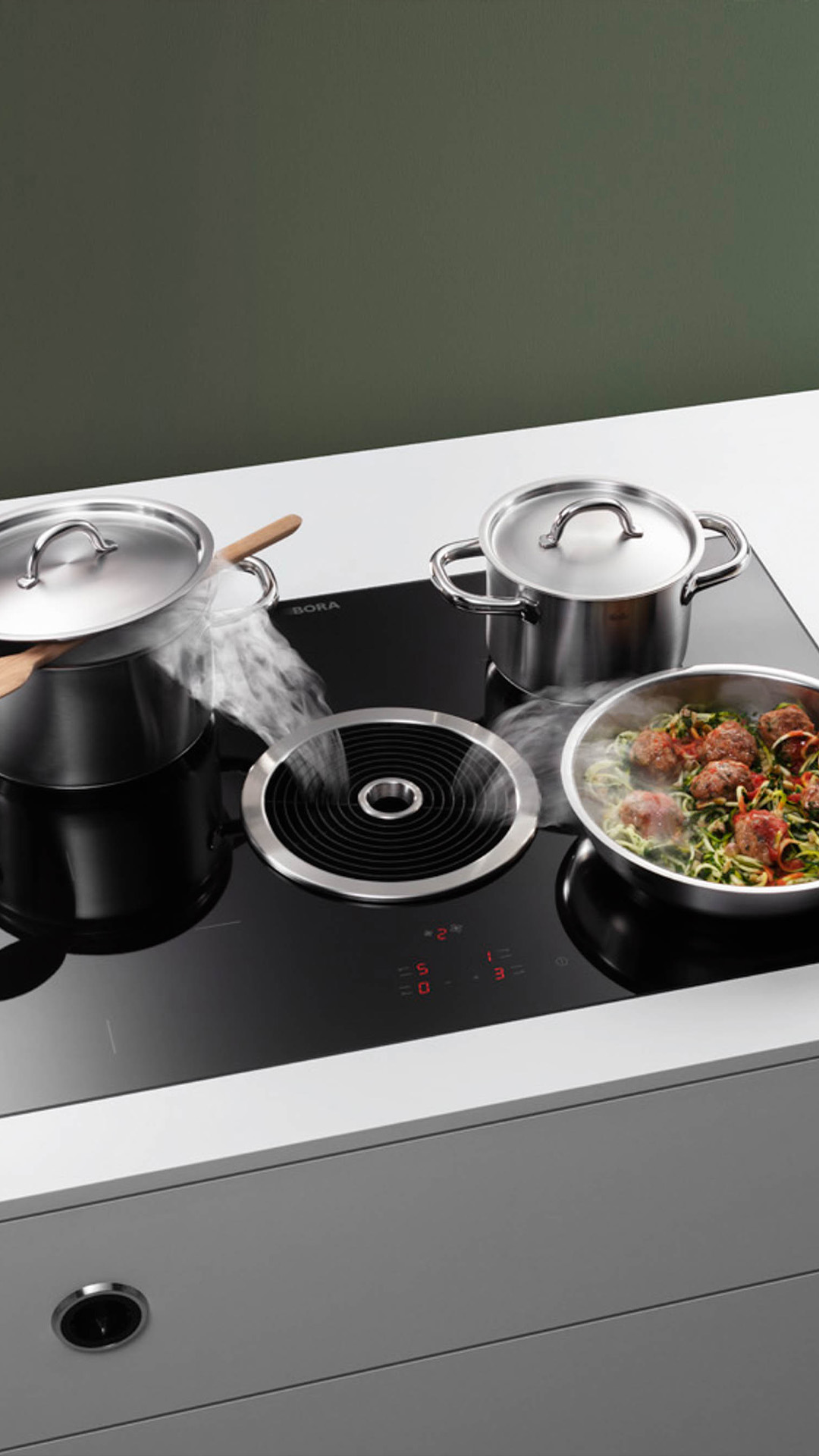 Childproofing feature
The childproofing feature prevents the cooktop from being switched on unintentionally or without permission.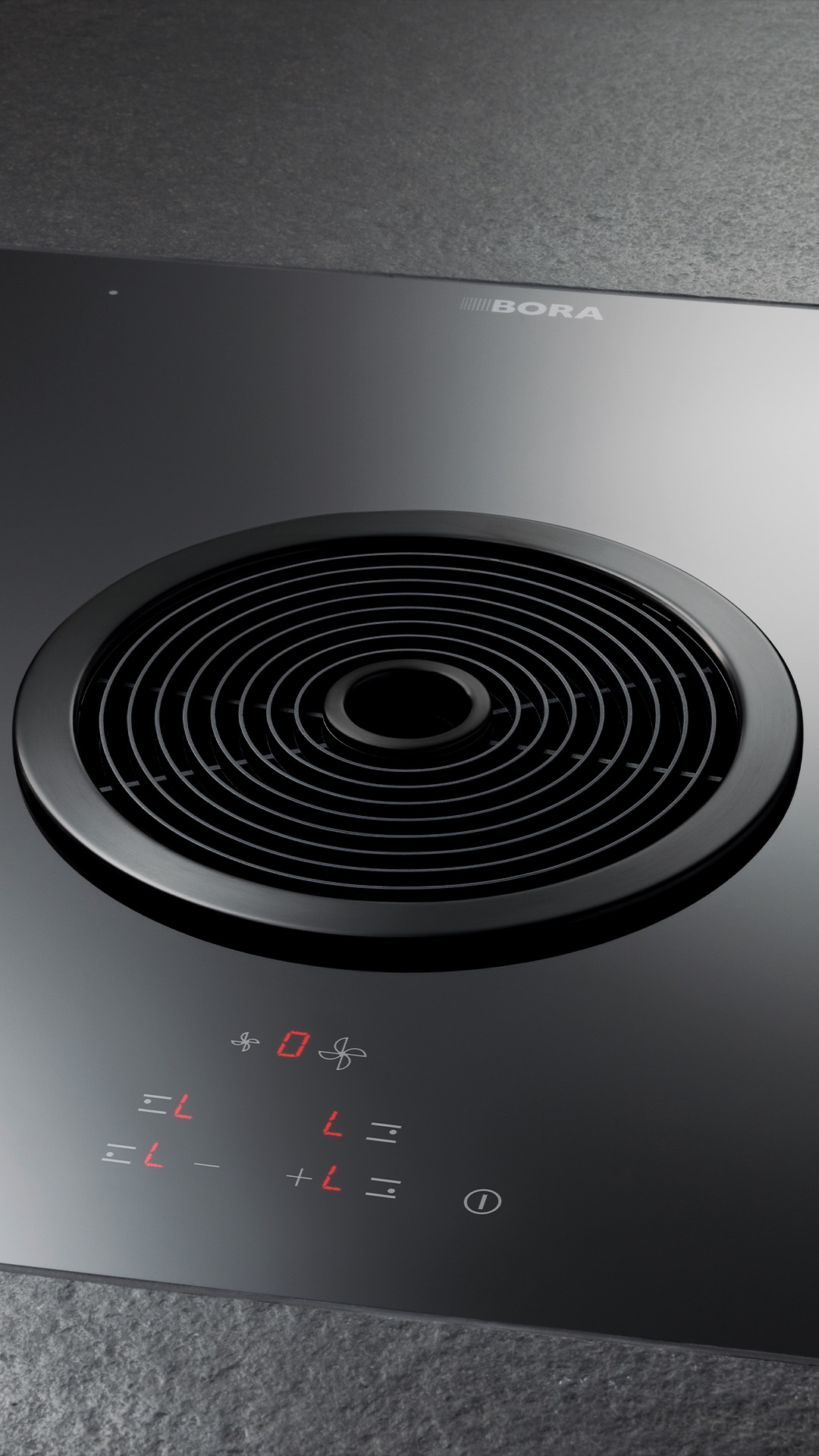 Genuine stainless steel grease filter
The stainless steel grease filter will not perish with ongoing cleaning in the dishwasher, retaining its original appearance (no yellowing) and stability.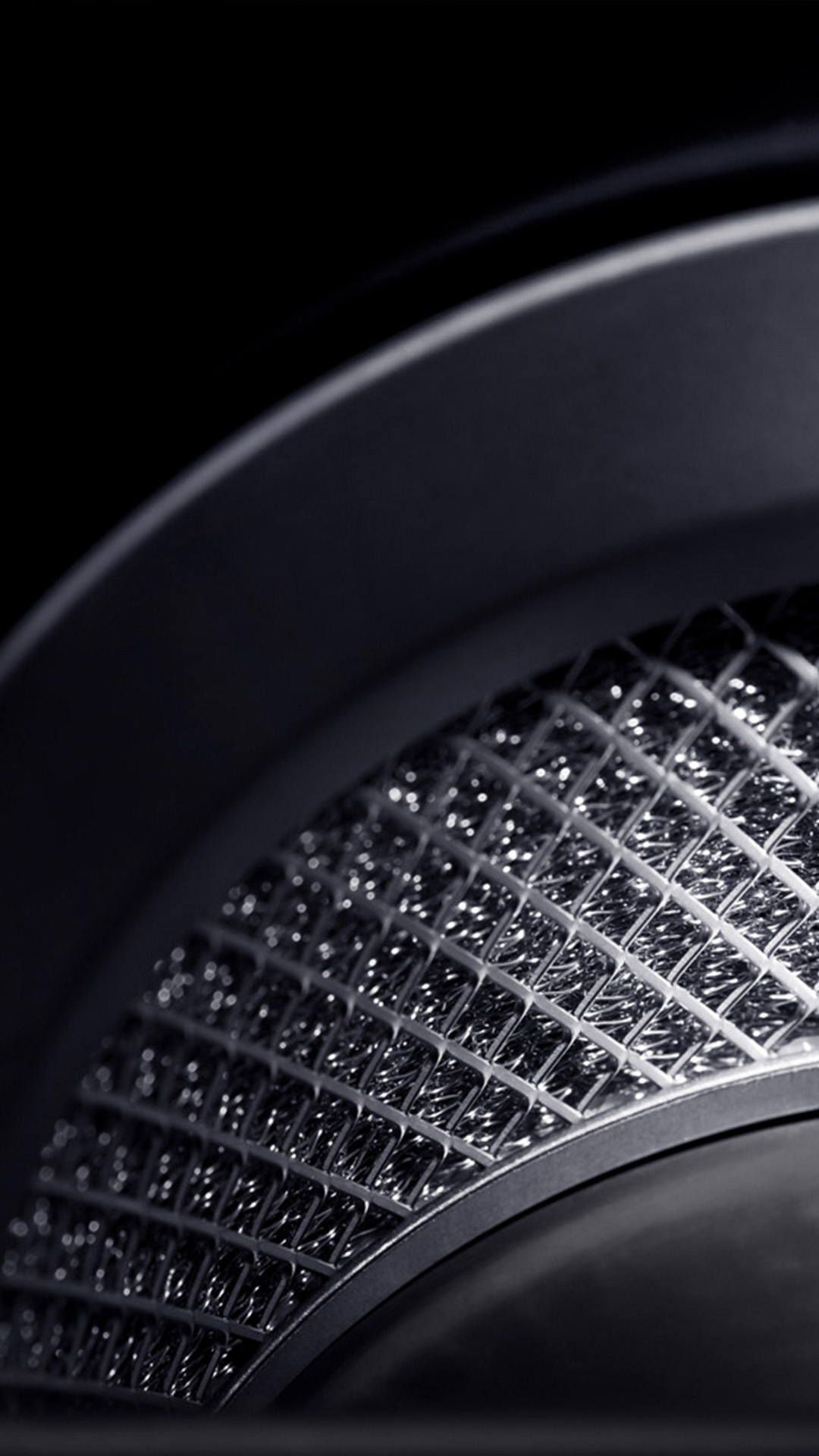 Find a retail partner now
Find a retail partner near you to discover the quality of our products up close and see how they work for yourself.
Service & Help
Via customer service you can create a service ticket or extend your warranty. In the download area you can find all information and documents about our products.